Harp Lessons with
Tisha Murvihill
Have you always wanted to play the harp? Let's get started!
I teach pedal or lever Harp.
Skype/Facetime Lessons available.
I teach adults of all ages and abilities.
Students under 16 must have passed the grade 2 RCM or equivalent in harp.
I am located in Cochrane (35 minutes from downtown Calgary).
Prices start at $45.00.
harp@harptisha.com for more info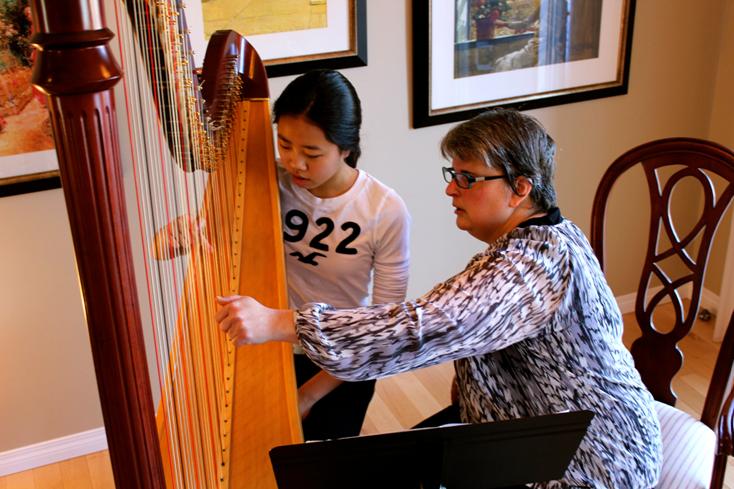 Qualifications
I have a Master's degree in Music Performance from Indiana University School of Music under Distinguished Professor Susann McDonald. I have been the Principal Harpist of the Calgary Philharmonic Orchestra since 1995 and have been teaching privately for many years.

Teaching Philosophy
I suppose the best way to describe my teaching style is relaxed and easy-going. I want the harp to be fun for you! At the same time, I want you to feel that you are progressing and accomplishing your goals. If you want me to prepare you for a career as a professional harpist, I am happy to work with you on that. However, if you simply want to play at home for yourself and your friends, we can make that happen. Email harp@harptisha.com for more info.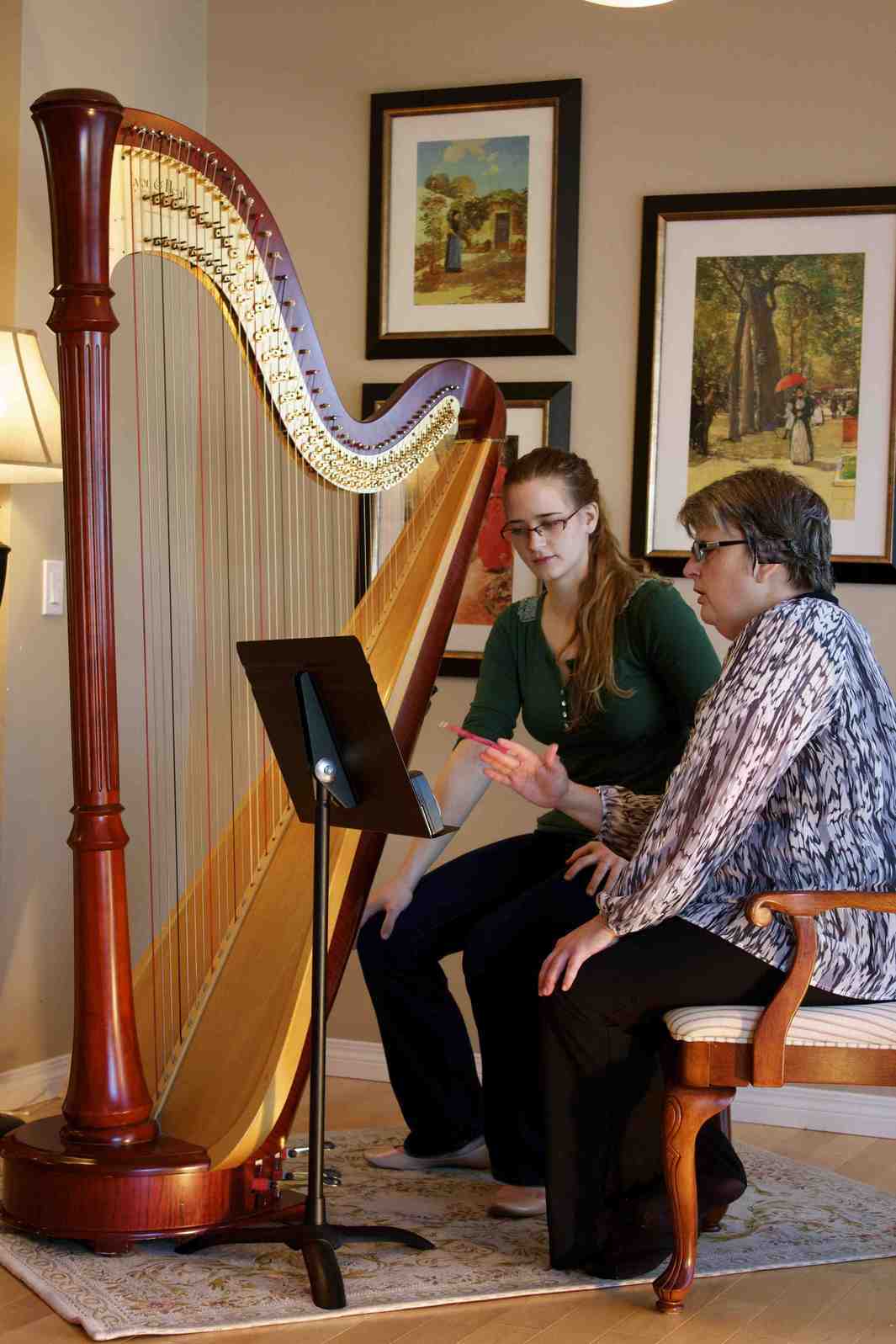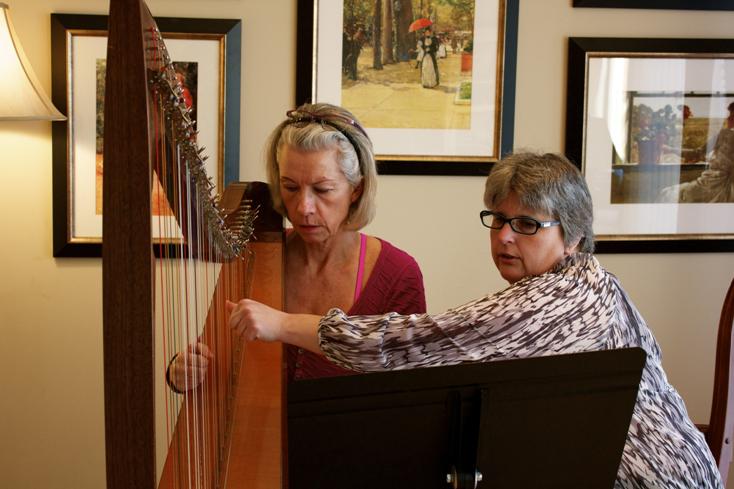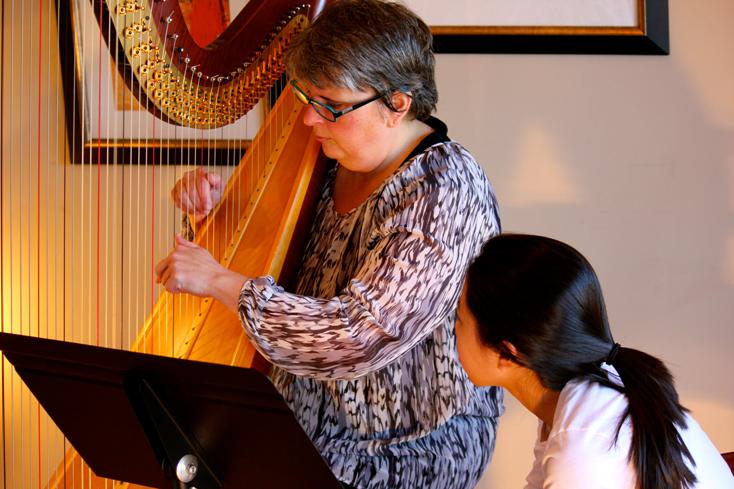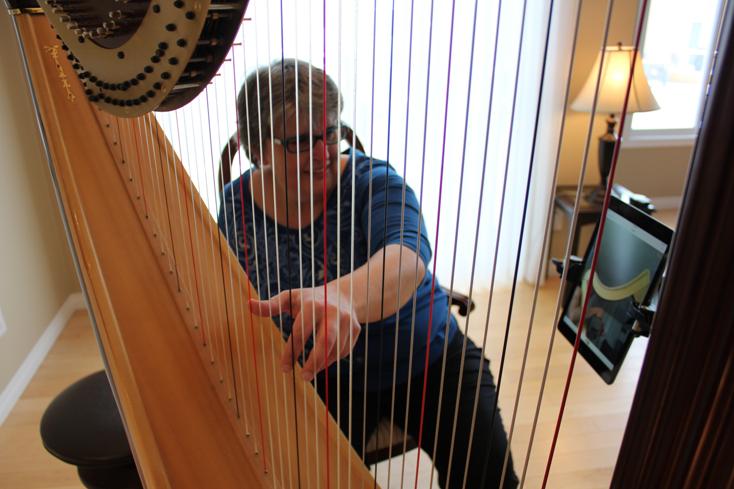 Skype Lesson